Nomster Chef: Grad School Product Version (2015)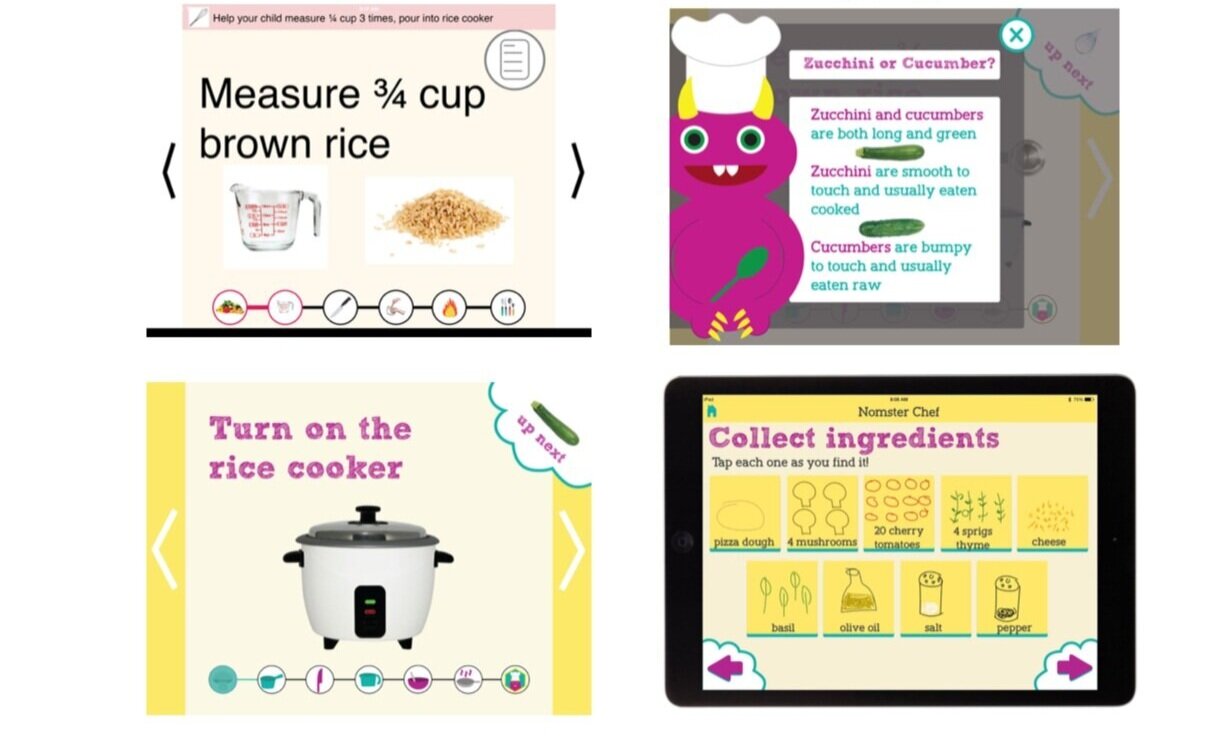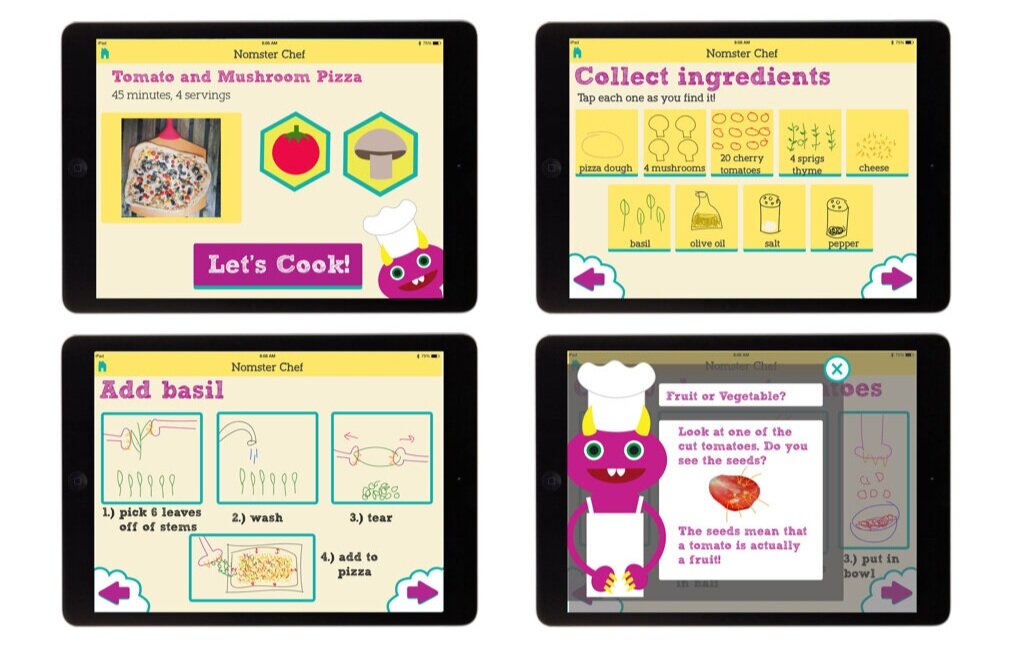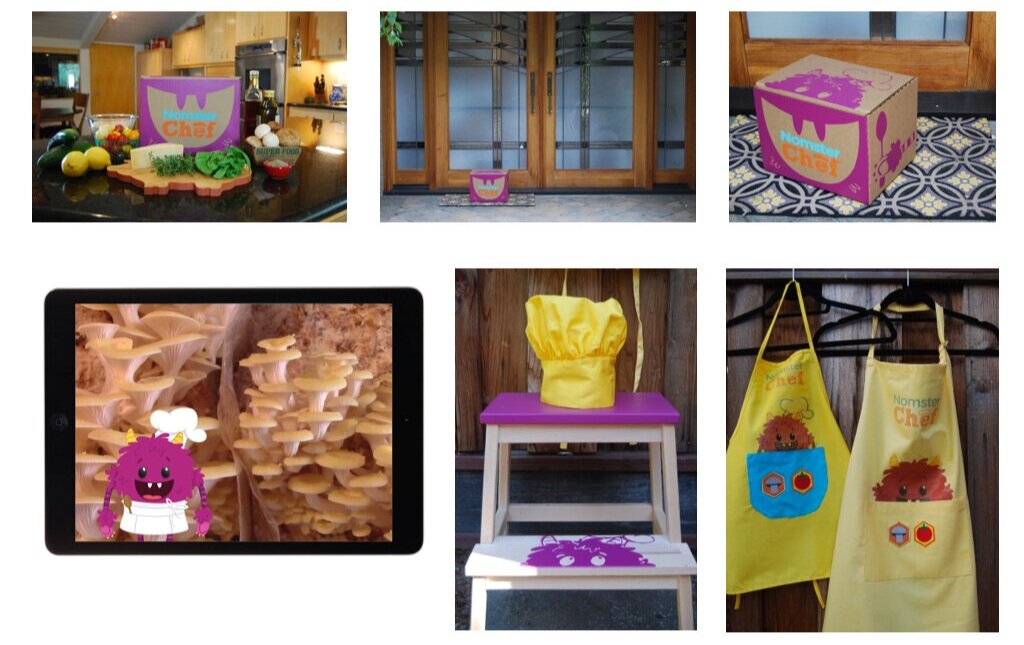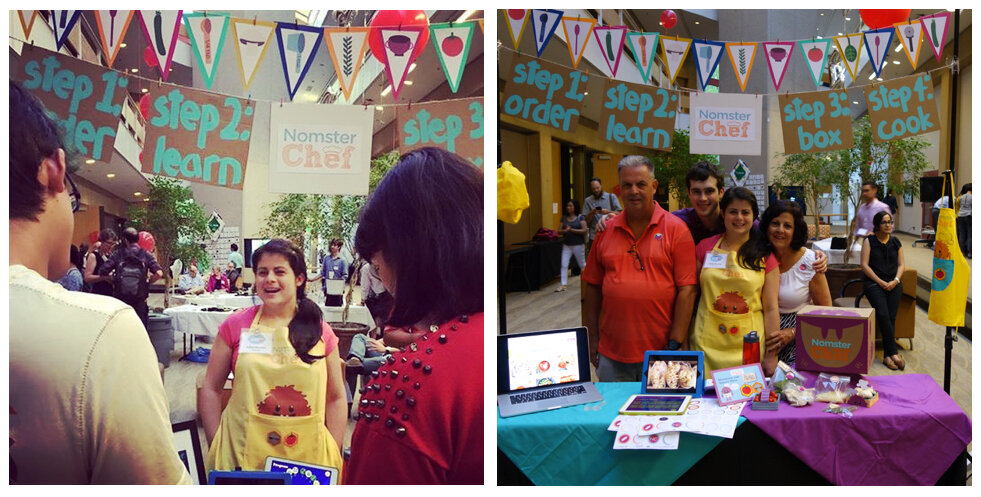 Audience
Ages 3-5 and their parents
What this is
My company Nomster Chef started off as my master's project in the Stanford Learning, Design and Technology program. I originally conceived of the product as being a meal kit delivery service plus digital cooking content for kids. The images above show early designs of the digital product as well as prototypes for the meal kit and other physical products.
What I did
Completed an academic literature review in the area of early nutrition and how kids develop eating habits. Conducted user interviews and tested early prototypes with families, then conducted a 3-week-long mini pilot with 4 families. Created a "final" high fidelity version of the product and presented it at the end of my program.
Nomster Chef: Company Version (2016-present)
Audience
Ages 2-12 and their grown-ups
(for preschoolers: visual recipes that their parents can read aloud and help a lot with cooking steps, for elementary kids: text they can read themselves, cooking steps they can mostly do on their own)
What this is
Nomster Chef morphed into the "company" version of the product in 2016. The product as it is today is a website with recipes for kids and an online store that sells gifts like aprons and cooking tools. Check out a sample recipe here, or head to the Nomster Chef website to see the full product for yourself!
What I did
Conducted a larger product pilot to refine the concept from the grad school version (and in the process decided to lose the meal delivery component). Created the branding and visual identity of the product. Built the website (on Squarespace). Created the recipes in the Nomster Recipe Library by testing the recipes myself, testing them with families, and getting feedback from educational consultant Jamie Krenn and nutrition consultant Ashley Smith. Wrote the final recipe text for all 21 recipes. Illustrated the recipe steps for half of the recipes and art directed the remainder. Determined the gift package configuration for the online store and sourced the items.